Safety Protocols in Response to COVID19
Biotech Cosmetic Surgery and Medical Spa will be open for business beginning on Monday, May 11th in accordance to the directives of Florida Governor.
We want you to know there are new policies to expect and that Things will be a little bit different now.
These changes will be in place for the foreseeable future and are there to ensure your safety and well-being, and that of our staff.
These Safety Procedures are new at Biotech. As usual we will always provide you with the safest, most effective treatments so that you can look and feel as you wish.
Caring for you is our privilege and we cannot wait to spend time with each one of you.
What is new?
Only one Person at waiting room, no additional guests
Patients Must come into the office alone, unless the patient is a minor requiring and adult / Guardian to accompany them. We May ask that you wait in your car upon arriving for your appointment. Please call us at 305-692-9154 upon arrival. We will meet you at the front door and take you directly to your treatment room or Prepared waiting area. Please note that for everyone's safety, you may not bring additional guests.
We will be offering virtual consuls for patients, which will then be followed by an in-person consultation.
We will be spacing out appointments to maintain the flow of patients coming into the office at a minimum.
Since less appointments will be available on a daily basis, we recommend you book your appointments in advance. A Deposit may be required.
Everyone will sign our COVID19 disclosure and have their temperature checked. You can feel confident that we will not treat patients who are exhibiting symptoms, who have traveled abroad within the last 14 days of their appointment, who have a temperature of over 100.3, or who have been exposed to a known exposure event.
All our staff and providers will have their temperature checked daily. No one will be working if they exhibit any symptoms.
Masks & gloves for staff and clients
As a medical office, we have always practiced strict safety protocols; however, we will be doing even more to keep you safe. Our staff, including reception, will wear masks and gloves. We will ask you to wear a mask in the office, including throughout services, when possible. Masks or Gloves will NOT be supplied by Biotech Cosmetic Surgery and Medical Spa.
Increased cleaning protocols
Our common areas and treatment rooms will be sanitized between patients and throughout the day with hospital-grade cleaners, Air Purifier and Ozone sterilization protocols. As a general statement, we will be increasing the level of detail and frequency of office cleaning.
All Patients going for surgery will need to be tested with PCR testing 3 days prior to their surgery and Must quarantine themselves until their day of surgery.
All previous and new standards of cleaning and disinfection before and after each procedure will be carried.
In an effort to eliminate unnecessary contact, we may ask patients to provide an updated credit card authorization prior to your appointment and we will charge that card when services are rendered. Receipts will be emailed to the email on file.
We are currently only offering elective medical treatments in accordance with the Governor's order. This means spa treatments are not currently available. We will update you when that policy changes.
Patient Financing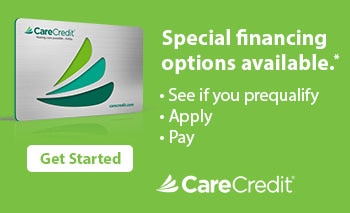 See you soon!
Trini Vega, MD
Medical Director
Biotech Cosmetic Surgery and Medical SPA